Georgia On My Mind – My First Haven Conference
My first Haven conference was simply amazing. The overwhelming camaraderie and the wealth of information I gained was outstanding.
A Big HELLO to you! Long time no see! How have you been? Me? Glad you asked! I have just returned from a whirlwind week from visiting that Peach of a state – Georgia! Started in Atlanta for my first Haven Conference and ended in Augusta visiting a dear friend.
So… let's start at the beginning, shall we?
HAVEN!!
What an incredible opportunity this past weekend. I was a total newbie and actually quite nervous about going – like the first day of middle school nervous. Thankfully I connected with a great blogger Nicki of Sweet Parrish Place -who was in my same boat. We texted back and forth a bit before actually meeting in person – Nicki is a jewel and I am so glad she was honest- made it easy to reach out and share my angst. We ended up on the same floor just a few doors down and decided to go to registration and the newbie party together. At registration, we met Tammy of Hey Fitzy and we all quickly became friends.
The Newbie party was awesome. It was so fun connecting with fantastic bloggers. There was so much positivity in the air and I left excited for what the weekend would hold.
Friday morning came early the Haven Conference area was all abuzz with chatter and excitement! After grabbing a light breakfast, Nicki and I headed into the main room to hear the opening speaker – Jon Acuff.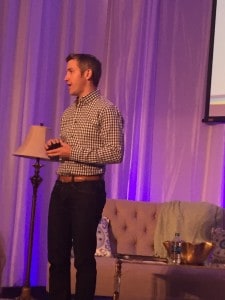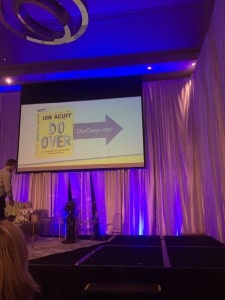 I had not heard Jon speak before but let me tell you – I was inspired by his words. I walked away with looking at every situation differently – it doesn't matter if it is negative or positive – how are you going to handle it? Will take the negative and learn from the challenge? Will you see the positive and be determined to jump? Will you seize the opportunity to step out of the box?
The main or Living room 😉 walls were lined with wonderful vendors and sponsors. I have to be honest I was a little scared at first to approach the booths but was quickly put at ease. The vendors and sponsors were so friendly and gracious.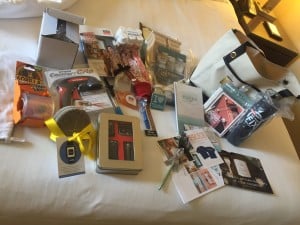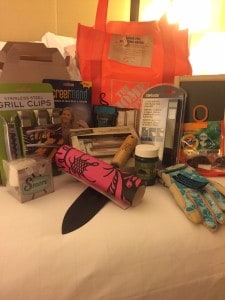 Sessions I chose at Haven –
After visiting with vendors I headed to my first session. "How to make Facebook Work for You" – very helpful tips by Amy Huntley of The Idea Room and Gail Wilson from My Repurposed Life.
During lunch, I caught up Nicki and Tammy. We had the pleasure of hanging out with the fun Kari Anne from Thistlewood Farms and Laura from Finding Home Farms. Let me tell you- much laughter ensued with these two wonderful ladies leading the way.
The afternoon sessions were filled with more nuggets of wisdom including:
Website Design Coding Tips & Tricks with Lesley at Chaotically Chaos.
The Power & Profit of Moving from a Blog to a Brand with Karianne at Thistlewood Farms, Jenna LaFevor at Rain on a Tin Roof, and Laura Putnam with Finding Home Farms.
We were on our own for dinner and since Nicki was enjoying quality time with her sweet family- Tammy and I visited like we were old friends over fish tacos in the hotel restaurant.
Saturday was another very full day of sessions and I will tell you- my head was spinning with all the information. The sessions were so chockful of blogging goodness that it will take a while to implement it all. Everything from how to style photos to how to make the most of Instagram – tech side and beauty side were both well represented.
The last session really spoke to the tender side of blogging. Mandi Gubler with Vintage Revivals brought it all back to the basics. "Be the best you, not a bad version of someone else".
Being authentic is key.
The night ended with everyone invited to cut a rug at the dance party. It was so much fun to dance and giggle with new friends! I am so grateful that I had the opportunity to attend. Hoping that I will have the chance to attend next year!
Haven would not exist if six women did not recognize the need for such an event and create it. I happened to see Rhoda of Southern Hospitality in the lobby and had to hug her. I was kinda emotional and brimming with gratitude – I am sure she didn't know what to do with me. Ha! Of course, she was as gracious in person as she is on her blog.
Sunday meant packing, planning, and heading to Augusta. Stay tuned for part 2 of Georgia on my Mind.
Till Later,